Zyxel Router NWA-3160 Details
A 3-in-1 hybrid Wireless A/G AP, the Zyxel NWA-3160 is packed with AP controller mode, managed AP mode and stand-alone AP mode. Perfect for business, the NWA-3160 is built with LSOH (Low Smoke Zero Halogen), and has full flexibility to deploy secure and reliable WLAN networks and is suitable for companies with 300-500 staffs.
NWA-3160 Router Default
NWA-3160 Default IP:
192.168.1.2
NWA-3160 Default Password:
1234
NWA-3160 Default Username: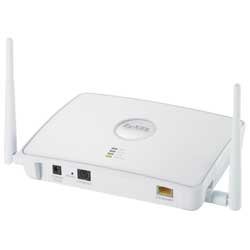 How To Setup A New Wireless Router Quick
Skip the long wireless router setup instructions with this quick and easy network install guide to get started fast.
What Is a Wireless Router
Learn what a wireless router is and how it helps you connect to the Internet at home so that you can share files, surf online, chat, or do work.
Basic Home Router Setup
Learn how to setup a basic home router so that you can access the Internet. Read about the easy steps you can take to configure the router properly.