Tenda Router W268R Details
The W268R is a powerful router developed for wireless multi-media experience. Its Wireless-N capability can easily handle streaming of HD movies. The network speed is also supported by Wifi MultiMedia technology (WMM) which provides better signal and data transfer to other wireless devices. The design is also notable as it features wireless antenna with impressive coverage.
W268R Router Default
W268R Default IP:
192.168.0.1
W268R Default Password:
admin
W268R Default Username:
admin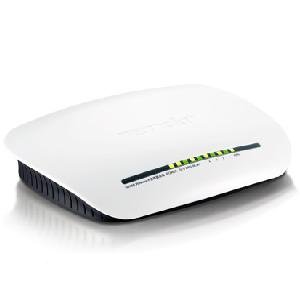 How To Setup A New Wireless Router Quick
Skip the long wireless router setup instructions with this quick and easy network install guide to get started fast.
What Is a Wireless Router
Learn what a wireless router is and how it helps you connect to the Internet at home so that you can share files, surf online, chat, or do work.
Basic Home Router Setup
Learn how to setup a basic home router so that you can access the Internet. Read about the easy steps you can take to configure the router properly.