Belkin Router F5D8235-4 Details
Belkin F5D8235-4 N+ is a router based on the draft 802.11n 2.0 technology which provides the wireless range to easily cover any-size home or office. This router from Blkin has a USB port for connecting USB storage devices and gigabit ethernet ports for a wired connection that can handle applications that take up a large amount of bandwidth.
F5D8235-4 Router Default
F5D8235-4 Default IP:
192.168.2.1
F5D8235-4 Default Password:
F5D8235-4 Default Username:
blank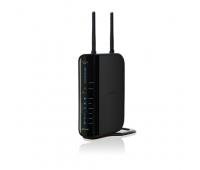 How To Setup A New Wireless Router Quick
Skip the long wireless router setup instructions with this quick and easy network install guide to get started fast.
What Is a Wireless Router
Learn what a wireless router is and how it helps you connect to the Internet at home so that you can share files, surf online, chat, or do work.
Basic Home Router Setup
Learn how to setup a basic home router so that you can access the Internet. Read about the easy steps you can take to configure the router properly.