Cisco Router EPC3925 Details
The EPC3925 is a powerful modem/router with full compatibility for DOCSIS 3.0 specifications. It comes with a Wireless-N networking capability that can stream data up to 300Mbps. It also supports VPN passthrough and additional firewall to prevent network intrusion. The device also comes with browser-based tool for quick network configuration.
EPC3925 Router Default
EPC3925 Default IP:
192.168.0.1
EPC3925 Default Password:
EPC3925 Default Username: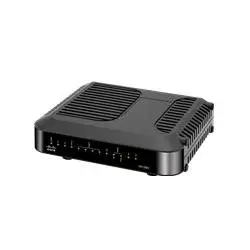 How To Setup A New Wireless Router Quick
Skip the long wireless router setup instructions with this quick and easy network install guide to get started fast.
What Is a Wireless Router
Learn what a wireless router is and how it helps you connect to the Internet at home so that you can share files, surf online, chat, or do work.
Basic Home Router Setup
Learn how to setup a basic home router so that you can access the Internet. Read about the easy steps you can take to configure the router properly.