D-Link Router DAP-2590 Details
The DAP-2590 is an ideal networking device built for outdoor setting with its durable metal casing. The device can create a wireless network with up to 300mbps in data transfer speed through its Wireless-N connection. The device provides full network protection and MAC filtering to prevent unauthorized access and network usage.
DAP-2590 Router Default
DAP-2590 Default IP:
192.168.0.50
DAP-2590 Default Password:
DAP-2590 Default Username:
admin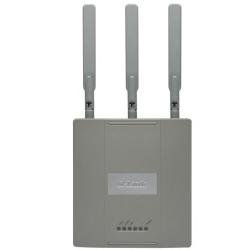 How To Setup A New Wireless Router Quick
Skip the long wireless router setup instructions with this quick and easy network install guide to get started fast.
What Is a Wireless Router
Learn what a wireless router is and how it helps you connect to the Internet at home so that you can share files, surf online, chat, or do work.
Basic Home Router Setup
Learn how to setup a basic home router so that you can access the Internet. Read about the easy steps you can take to configure the router properly.