Huawei Router E5830 Details
Known as the first MiFi wireless network card of the company, the Huawei E5830 is designed with high performance wireless technology. The MIFI feature of the router makes it easy to change 3G/2G into WiFi, which makes it surfing conveniently. The router's reliable security feature will make sure that there will no intruders hacking your system.
E5830 Router Default
E5830 Default IP:
192.168.1.1
E5830 Default Password:
web
E5830 Default Username:
web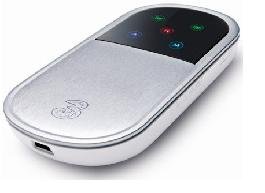 How To Setup A New Wireless Router Quick
Skip the long wireless router setup instructions with this quick and easy network install guide to get started fast.
What Is a Wireless Router
Learn what a wireless router is and how it helps you connect to the Internet at home so that you can share files, surf online, chat, or do work.
Basic Home Router Setup
Learn how to setup a basic home router so that you can access the Internet. Read about the easy steps you can take to configure the router properly.