Netgear Router WGR614v9 Details
The Netgear WGR614v9 is a 54Mbps broadband wireless router that lets you experience seamless wireless connectivity. The device is five times faster than the popular 802.11b wireless network and its packed with high performance features including auto sensing, firewall (SPI) advanced security and URL blocking.
WGR614v9 Router Default
WGR614v9 Default IP:
198.162.1.1
WGR614v9 Default Password:
admin
WGR614v9 Default Username:
admin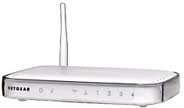 How To Setup A New Wireless Router Quick
Skip the long wireless router setup instructions with this quick and easy network install guide to get started fast.
What Is a Wireless Router
Learn what a wireless router is and how it helps you connect to the Internet at home so that you can share files, surf online, chat, or do work.
Basic Home Router Setup
Learn how to setup a basic home router so that you can access the Internet. Read about the easy steps you can take to configure the router properly.