3COM Router 3CRWE554G72T Details
Featuring four 10/100 Ethernet LAN ports with Auto MDI/MDIX, the 3COM 3CRWE554G72T wireless router that provides wired LAN connectivity for up to 128 wireless users wherein those users can share the same cable or the same DSL internet connection. The router's DNS feature allows users to connect to the Internet with dynamic IP addresses to use network applications like Web and FTP.
3CRWE554G72T Router Default
3CRWE554G72T Default IP:
192.168.2.1
3CRWE554G72T Default Password:
admin
3CRWE554G72T Default Username: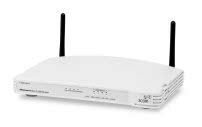 How To Setup A New Wireless Router Quick
Skip the long wireless router setup instructions with this quick and easy network install guide to get started fast.
What Is a Wireless Router
Learn what a wireless router is and how it helps you connect to the Internet at home so that you can share files, surf online, chat, or do work.
Basic Home Router Setup
Learn how to setup a basic home router so that you can access the Internet. Read about the easy steps you can take to configure the router properly.