Draytek Router Vigor 2110Vn Details
The Draytek Vigor 2110Vn is a wireless broadband Router with a single 10/100 WAN Port, four 10/100Mbps LAN Ports, two FXS ports for VoIP. The router also features one FXO port and a single USB 2.0 3-Way conferencing, and echo cancellation are all part of the VoIP features it supports.
Vigor 2110Vn Router Default
Vigor 2110Vn Default IP:
198.162.1.1
Vigor 2110Vn Default Password:
admin
Vigor 2110Vn Default Username:
admin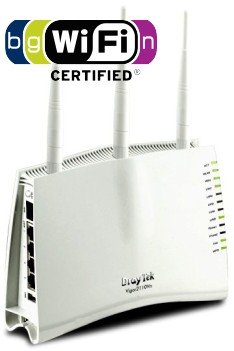 How To Setup A New Wireless Router Quick
Skip the long wireless router setup instructions with this quick and easy network install guide to get started fast.
What Is a Wireless Router
Learn what a wireless router is and how it helps you connect to the Internet at home so that you can share files, surf online, chat, or do work.
Basic Home Router Setup
Learn how to setup a basic home router so that you can access the Internet. Read about the easy steps you can take to configure the router properly.